The passage of the 2018 Farm Bill legalized the possession and sale of hemp and hemp byproducts in the United States, paving the way for a legal CBD industry that continues to thrive to this day. Despite their relative newness, CBD products have already made a big impact in a variety of industries, ranging from wellness to beauty.
However, given how little some people know about CBD, it can be difficult to know how much to take if you decide to use it. Different products can also vary in potency, which means you'll need to do your research on what you buy. If you're considering trying CBD products, read on to learn more about how much CBD you should take.
What is CBD?
Before discussing dosage, it's a good idea to learn more about what CBD is. CBD is short for cannabidiol, which is one of many cannabinoids found in the cannabis plant. Since CBD doesn't contain THC, it doesn't get you high the way that marijuana does. CBD's effects are more subtle, but consumers rave about their experiences with the versatile cannabis compound.
Though CBD has only been legal in the United States for a few years, it's already starting to dominate the wellness space. Consumers say they use it for its positive effects on conditions ranging from sleeplessness to inflammation to chronic pain. Many people enjoy what they describe as an incredibly relaxing experience.
Clinical trials are ongoing to determine the precise medical and healthcare applications that CBD might have. There has been some progress, including the introduction of the first FDA-approved drug containing cannabidiol. The medication, Epidiolex, was designed to treat seizures caused by two rare forms of epilepsy.
How much CBD should you take?
Determining the right CBD dose can be difficult since everyone's body chemistry is unique and CBD will affect everyone in different ways. Any expert will tell you that there's no "one-size-fits-all" solution when it comes to identifying the proper dosage of CBD edibles, oil, or any other CBD product. In general, it's always a good idea to start small. You can always take a higher dose in the future, but when you're experimenting with a new product, it's important to err on the side of caution.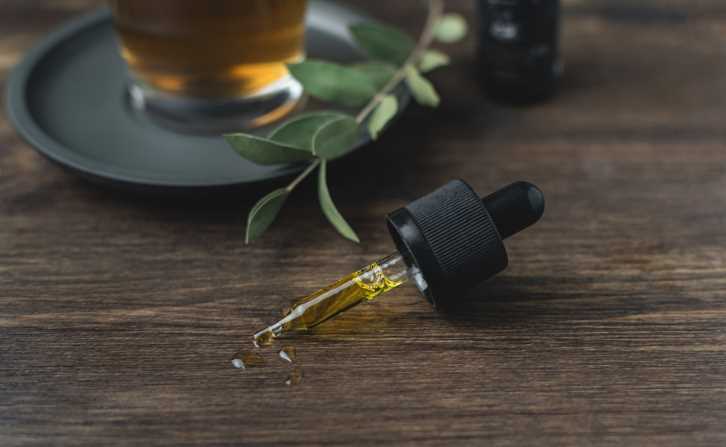 Anyone unsure of what type of CBD product they want to try will have plenty of options to choose from. CBD oil is one of the most widely used products, but you can find everything from CBD-infused snacks to CBD beauty products. Edibles and oils are often a smart pick for first-time users since they make dosing easy.
If you've never used cannabis products before, it's a good idea to talk to your doctor before trying them. Your doctor can tell you how cannabis and CBD may impact any health conditions you have or interact with your medications. Your doctor may also be able to tell you more about dosage and the right amount of CBD for you.
Since CBD is new to many people, there's still some confusion about how to use it and how much to take. Starting with a low dose is always advisable, but it's hard to provide a specific number in milligrams that will be a good starting point for everyone. There's no one ideal dose of CBD, the proper dose depends on everything from your body weight to the potency of the product to what your desired effect is. When trying to determine the appropriate CBD dosage, it's important to remember that the right dose is different for everyone. It can take some trial and error to determine what works best with you, so it's okay to take it slow when it comes to using CBD.